I must admit that my heart skips a beat whenever interesting articles find their way to me. The end of the work week has brought some good catch on social business maturity, the crucial role of content marketing and engagement, and the ultimate ROI of social media, in particular, blogging — changing behaviours — , which in this case, contributed to a revolution.
The posts on engagement and content marketing describe exactly my recommendations to two clients of mine this week. Once you go social (and it's no longer a question of if, but how), it's a continuous effort. It's not like advertising with a start and end date. It's about feeding your network and engaging with them, which means, you must think in terms of increments, of addressing recognised needs or opportunities, but always, with the end goal of mind.
Anyhow, looking forward to reading these posts this weekend.  Hopefully I'll be able to do that in between trying to teach my just-turned toddler to drink from a cup (even just drinking more would be a good acceptance criteria already), doing my taxes, and playing Skyrim (fingers crossed). Enjoy!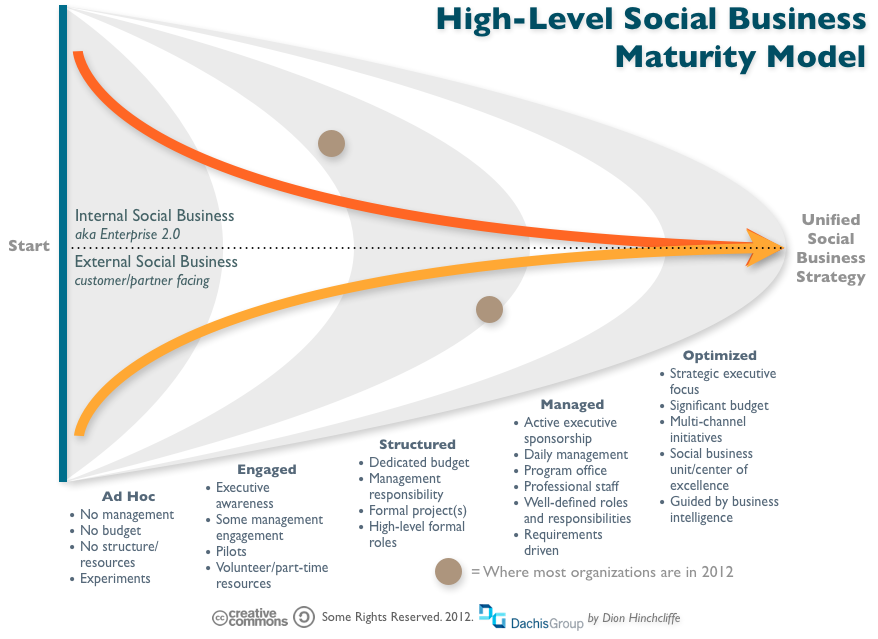 Content: The New Marketing Equation by Altimeter Group Network on SlideShare – This is a presentation of their latest report. I like this as it once again underscores how content marketing within the social business framework is NOT advertising. It's not about one-off campaigns.  Real engagement needs continuous investment.  On their slideshare description: "Content marketing requires a shift in company culture, resources, budgets, partners and strategy. Rebalancing is critical to achieve these goals. The choice is whether to rebalance now, or later when the battle for attention may become even more difficult than it currently is."
Jeremiah Owyang weighs in on the above report on his blog: Beyond Tools, Marketers Must Focus on Content
So does Brian Solis in a more elaborate post: Report: Content and the New Marketing Equation